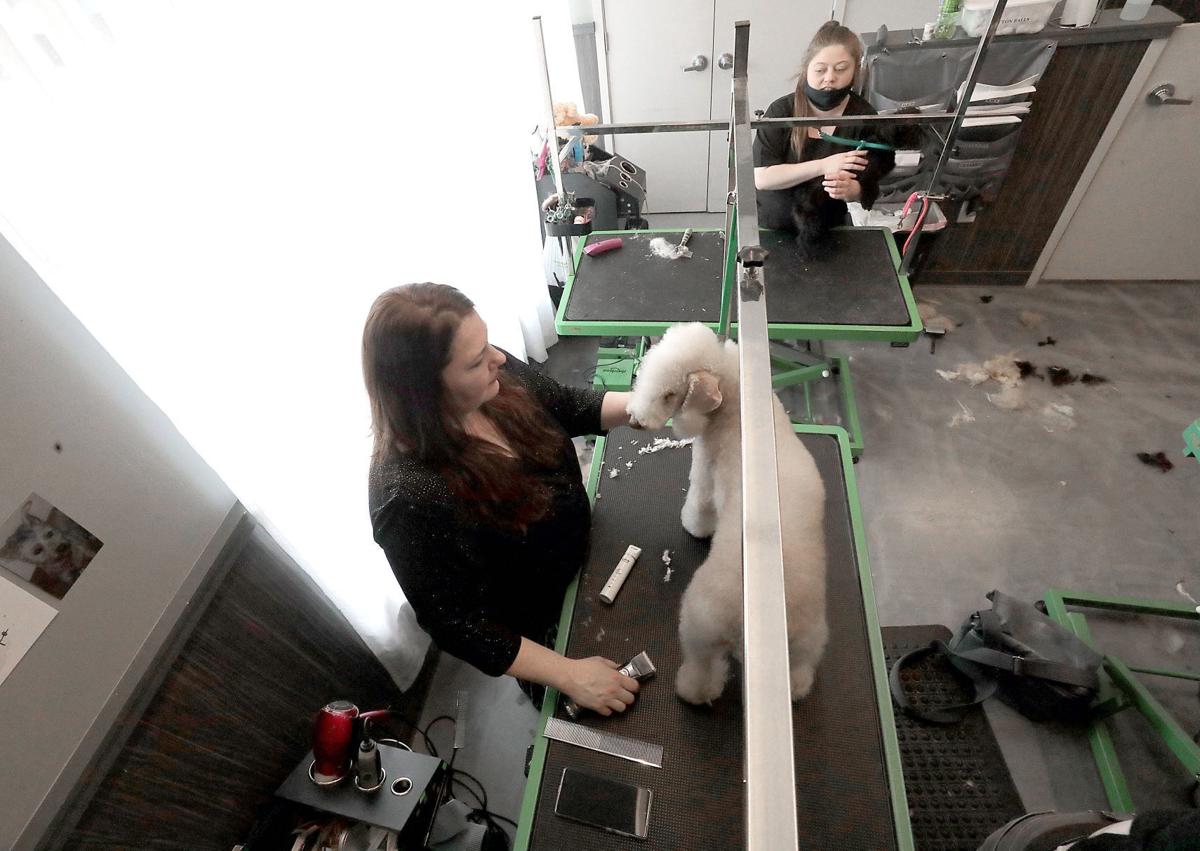 Deb Compton has been in countless dog-grooming competitions, but never one with stakes as high as this.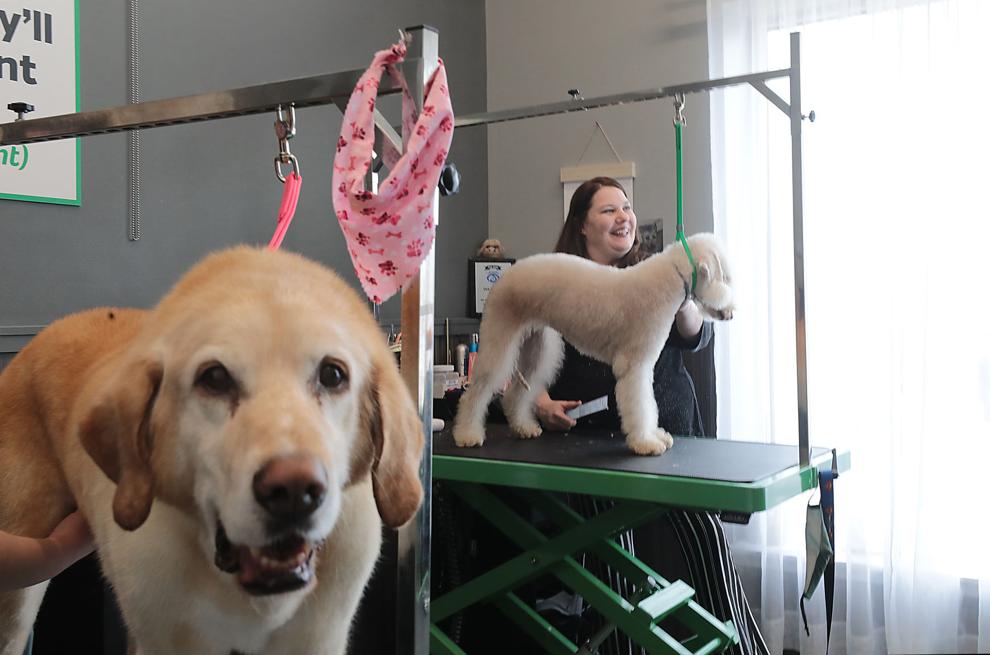 The goal for each of the show's 10 teams: To do a perfect do on a range of breeds.
"These dogs are going from scruffy ... to fluffy," announces host Rebel Wilson in the show's flashy trailer.
The competition means cutting, sculpting and sometimes coloring dog coats to make the canines stand out from the competition, or even to resemble different animals altogether.
"I've been grooming for 18 years, and I've won everything I could possibly win, in three different countries," Compton explains during a featured interview for the series.
But just how far Compton advances in "Pooch Perfect" won't be revealed until the broadcast of the eight-episode show.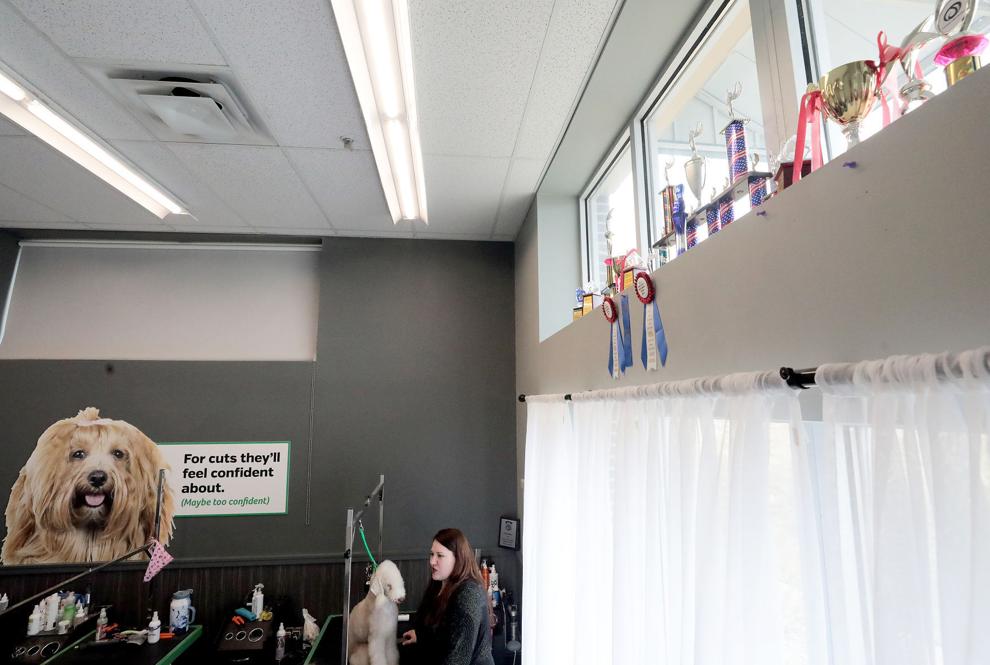 In 2020, Compton was contacted through her Facebook page and asked to apply to be on the U.S. debut of "Pooch Perfect," already a reality series produced in the United Kingdom and Australia. She did a video interview with the producers and, after she was selected, flew out to Los Angeles for the filming.
"I am so not a camera person, but I had to become one overnight," she said last week while combing Ripley, a Bedlington Terrier she co-owns with a breeder, in the pet grooming studio where she works.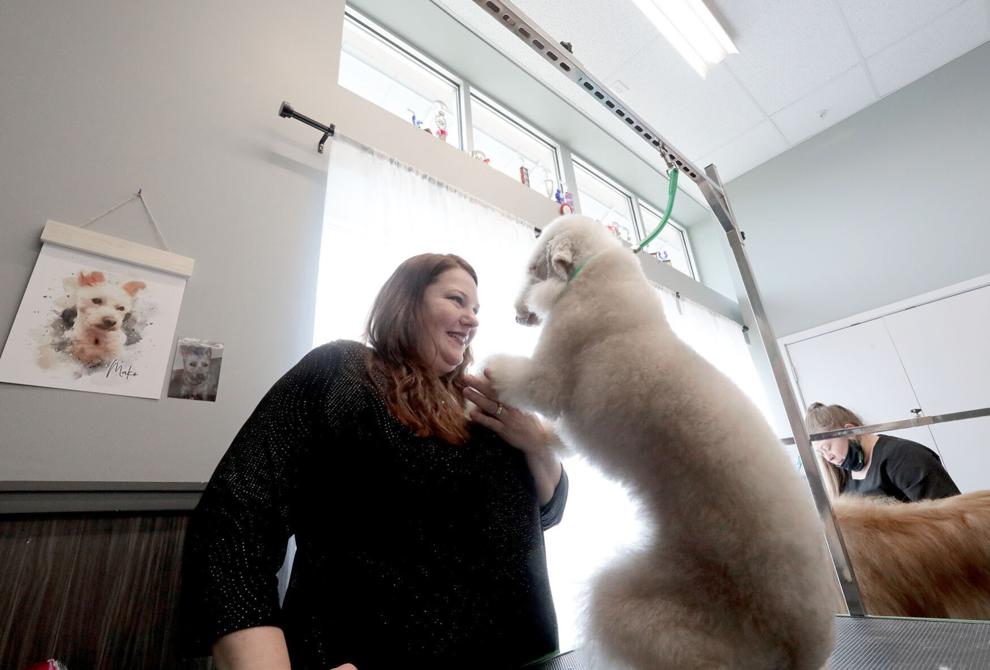 During the filming there were always four to six cameras in the contestants' faces, she said.
"It was a crazy experience, but just amazing to see how everything operates in the background," she said. "I'm a very big reality TV fan — I love all the reality shows — so this was right up my alley."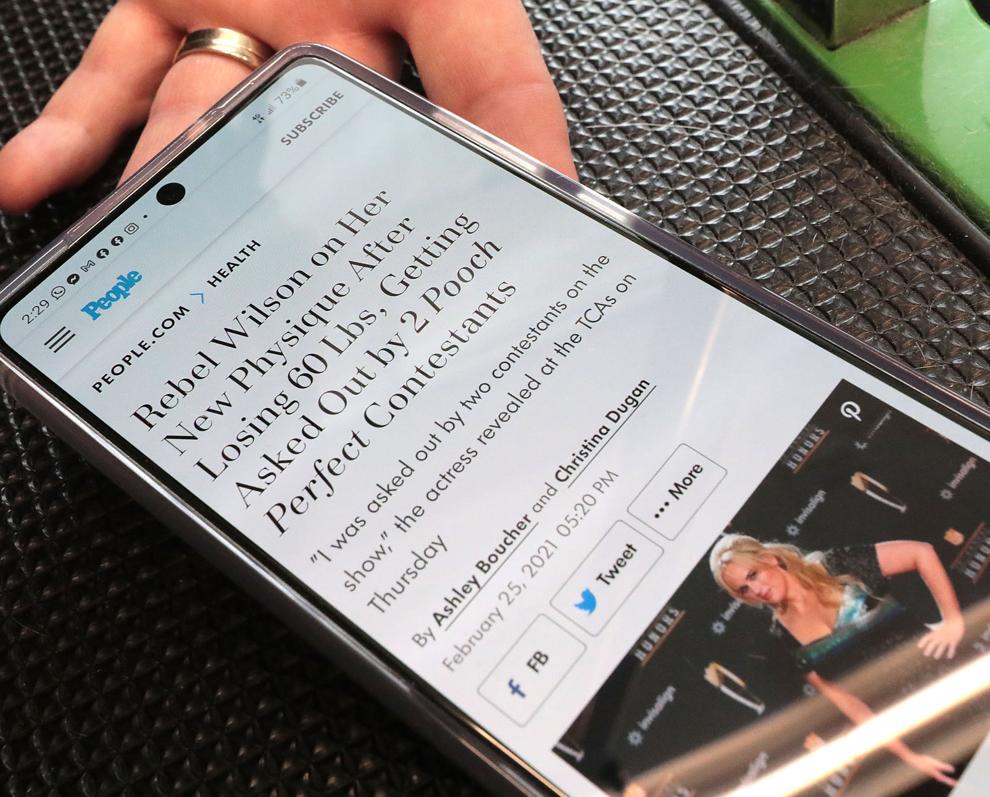 From 2011 to 2019, Compton ran her own grooming studio near Madison called "In the Dogz House." Compton, who lives in Westfield, is now regional salon lead for Pet Supplies Plus, and works out of the Fitchburg store located at 2928 Hardrock Road.
Over the years she's groomed show dogs for American Kennel Club events, won titles such as "Best Up and Coming Creative Groomer," and personally shows Bedlington Terriers and Miniature Poodles in AKC shows. Her grooming techniques include "coat carving, scissoring animals into the dog's hair and turning dogs into wild creatures, including a zebra Pegasus, a jungle tableau, sloths, and a troop of monkeys," according to her bio.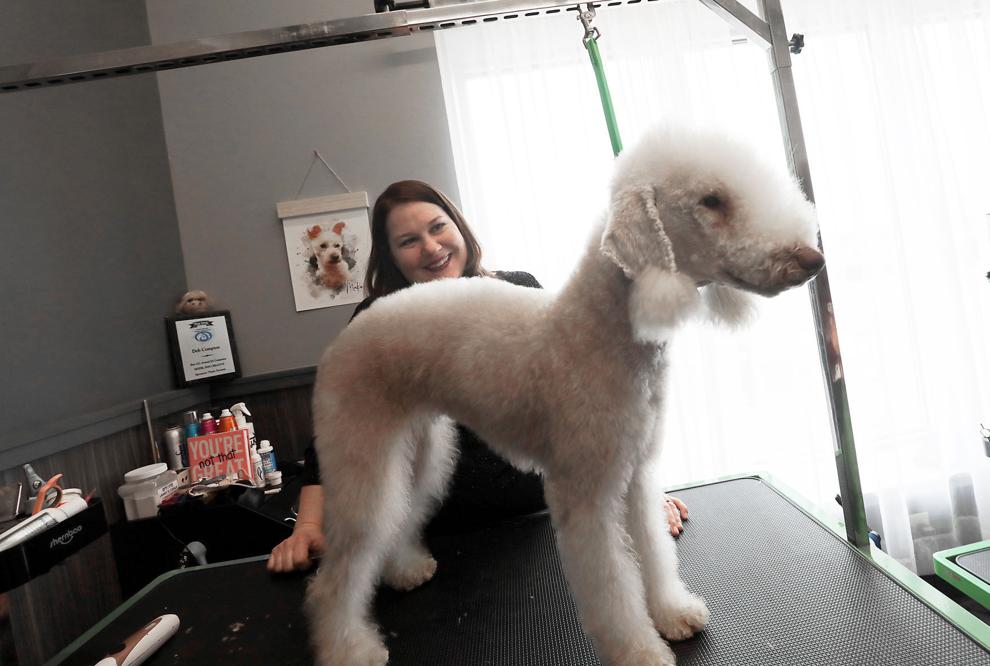 Compton, 42, calls herself a "late bloomer" in the business. She started out 20 years ago working in a Florida pet store on the management team before tiring of the retail side of things. Enrolled in the local firefighting academy at the time, she took on a job to learn dog grooming to help pay for her schooling.
Soon, she fell in love with grooming, and "I never looked back," she said.
Jones, on the other hand, grew up with dog grooming, helping out his mom while he was home-schooled along with Compton's other sons, now ages 10 and 14.
Jordan "bathed and dried all my dogs from when he was 8," she said. Now 19, he works as a dog groomer in the Pet Supplies Plus store in Austin, Minnesota. She asked him to partner with her on "Pooch Perfect" as part of "Team Deb."
Compton said she actually knew some of her co-contestants in the show — at least by reputation or through their social media sites.
"It's a very small world" for champion dog groomers, she said, noting that "there was a lot of helping" one another between teams during the competition.
During filming, the contestants worked six days a week, with Sundays off, and wore "a hot mic all day" to catch their every comment, Compton said.
Because of the COVID-19 pandemic, participants were frequently tested for the virus and had to work in front of an audience of stuffed animal dogs, rather than humans.
"It has a lot of facets that a lot of people don't understand," Compton said of the creative dog-grooming world. "That's why there's so few of us who do this.